Boo-tiful Coloring Pages
Posted on 10.06.2017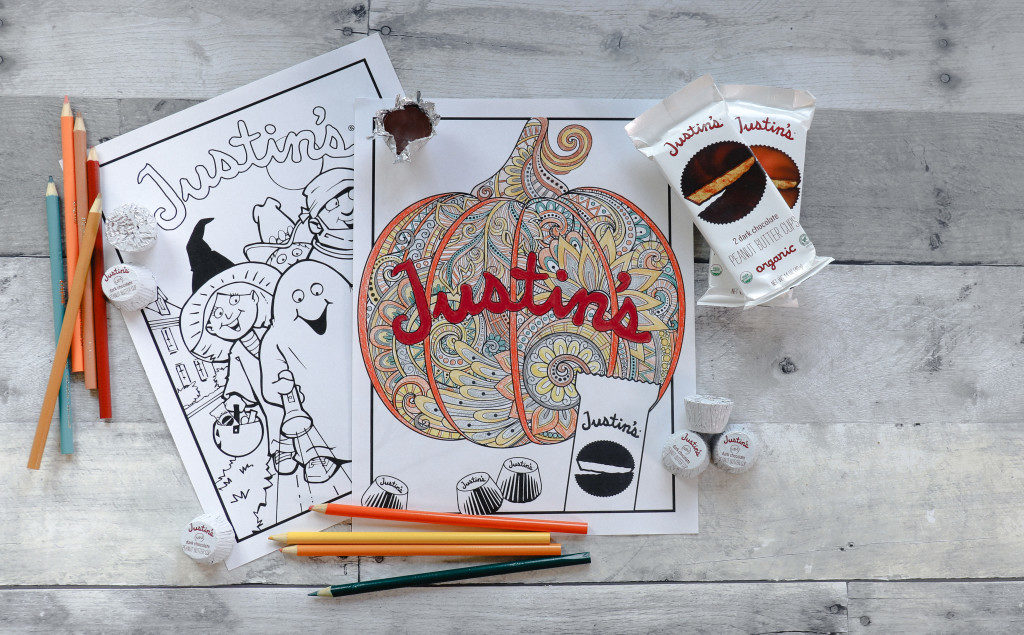 You know what scares me? The fact that I still find it somewhat difficult to color inside the lines. Don't judge. I'm working on it. While I'm definitely more of a nut butter artist than a colored penciler, I do find coloring to be quite relaxing.
They say coloring helps both kids and adults channel creativity and exercise the right brain. So what do ya say, shall we exercise a little?
Here are a couple of fun, printable, ghostly white coloring pages that need a splash of crayon. Are you up for the challenge? Click the pages below to print, and show us your masterpiece with #TheArtofJustins. Happy coloring!
Click here to download: Justins-Halloween-ColoringPages-Pumpkin
Click here to download: Justins-Halloween-ColoringPages-TrickorTreaters