PRINTABLE JUSTIN-O'-LANTERN STENCILS
Posted on 10.13.2016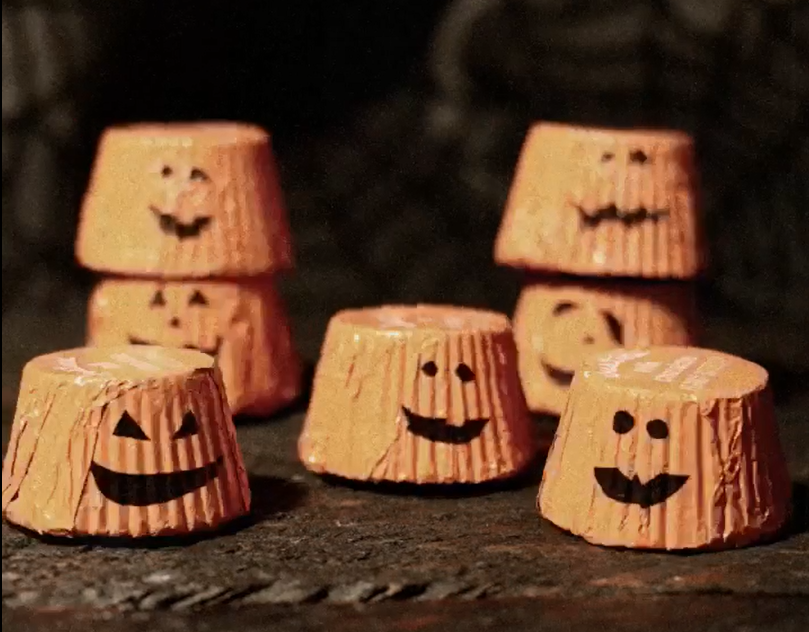 Does anyone actually know the origin of the term Jack-o'-lantern? I'm sure you smarties out there in internet land have the answer, but I'm choosing not to ask señor search engine and instead, I'm opting to change said name. I bet you've never carved a JUSTIN-O'-LANTERN in your life. Well, it's a new day, my friends.
First things first, my new Halloween Mini Peanut Butter Cups? So freakin' cute, right? I swear these little orange buggers taste even more delicious than the originals. Fine, you got me, the Peanut Butter Cups are exactly the same, but they each have a silly face AND a scary face. I'm in love. Not only that, but there are 36 different faces altogether. Talk about a lot of personality in one bag.
In the spirit of Halloween (and Peanut Butter Cups, of course), we created 36 printable stencils matching the faces on the Halloween Minis to get your creative pumpkin carving juices a flowin'.
To use, all you've gotta do it print them and pick your favorite face (the hardest part). Then, find the perfect pumpkin and clean 'er out. PRO TIP: carve out the bottom of the pumpkin instead of the top! This way, the stem can stay intact and you don't have to bother with making the top fit back on just right.
Once clean, use the stencil to poke little baby holes around the outline of the face. Remove the paper, grab your carving utensil and play connect the dots. Be careful now, kids. Don't get too crazy with the sharp objects.
Next, go back to step one and repeat 35 more times with the rest of the faces! I kid, i kid. But, what you should do is call up your friends, open up a bag or two of Minis and make it a Justin-o'-lantern carving extravaganza. Happy Halloween, ya nuts!
CLICK HERE TO DOWNLOAD ALL 36 JUSTIN-O-LANTERN STENCILS!