Sustainable Squeeze Pack Journey
Posted on 03.25.2015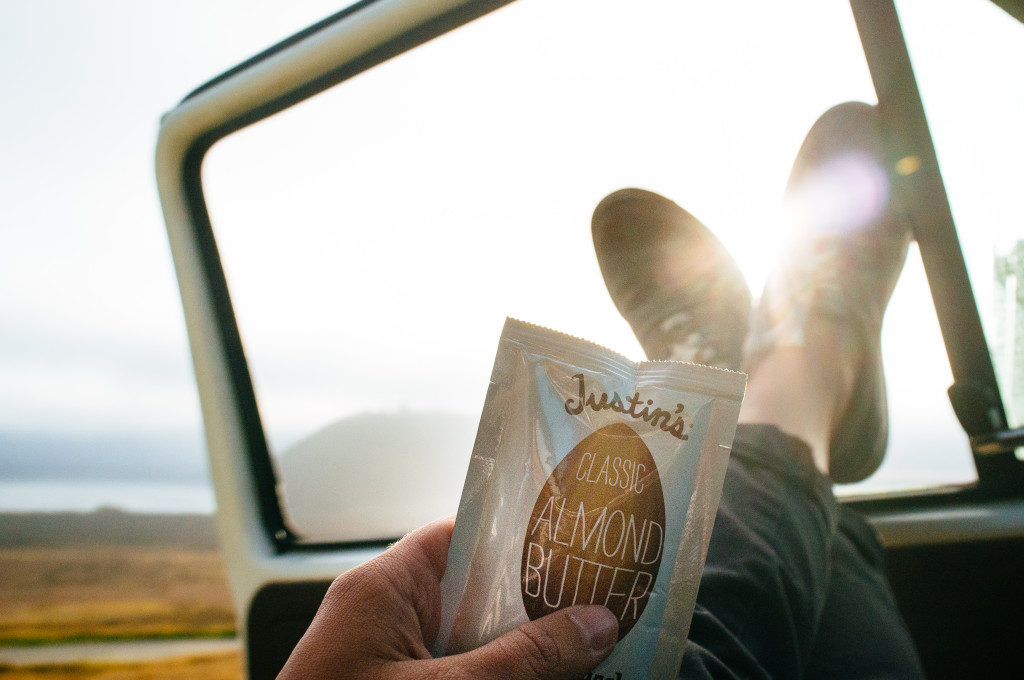 Since we started putting nut butters into squeeze packs in 2006, we have been actively searching for more sustainable packaging. Our goal is to solve two unintended consequences of having a nut butter squeeze pack: non-renewable packaging and landfill waste.
In 2010, Justin's hosted the first ever Sustainable Squeeze Pack Summit bringing together retailers, manufacturers, packaging experts and industry thought leaders to discuss the state of the industry and how we can collectively make advancements in this space. Justin's vision for the Summit was for film manufacturers to realize demand for this product and focus time and energy into advancing the current (and far from perfect) bio-based squeeze pack film. Our continued hope is that manufacturers and retailers will commit to putting this pressure on their film suppliers to change industry and subsequently change the world.
Since the Summit, we have tested multiple options for compostable squeeze packs (like the one above), but a bio-based film that can hold nut butter still does not exist.  Today, we are actively looking and testing different materials in attempt to create a perfectly sustainable squeeze pack.
With your help, we can spread awareness and create a revolution to change industry and force technology to catch up with the times.
While we're busy finding a solution, here's what you can do to help in the meantime:
Buy goods made with sustainable packaging!
– Consider it voting. Every time you purchase a good made with sustainable packaging in a store, that scan across the register is a vote in favor of better packaging. The more it sells, the more available and affordable it becomes for the masses!
Write to a large squeeze pack manufacturer and demand a sustainable pack!
– It's the good old principle of economies of scale. If the big manufactures of squeeze packs develop a renewable pack and make the switch, the materials will become available and cheaper for everyone else to start using.
– Keep that squeeze pack out of a landfill! Can you collect and turn your old squeeze packs into a crafty piece of art or fashion? Send us a pic!
Together we can make change happen.