The Perfect "Cuple" for Valentine's Day
Posted on 02.03.2015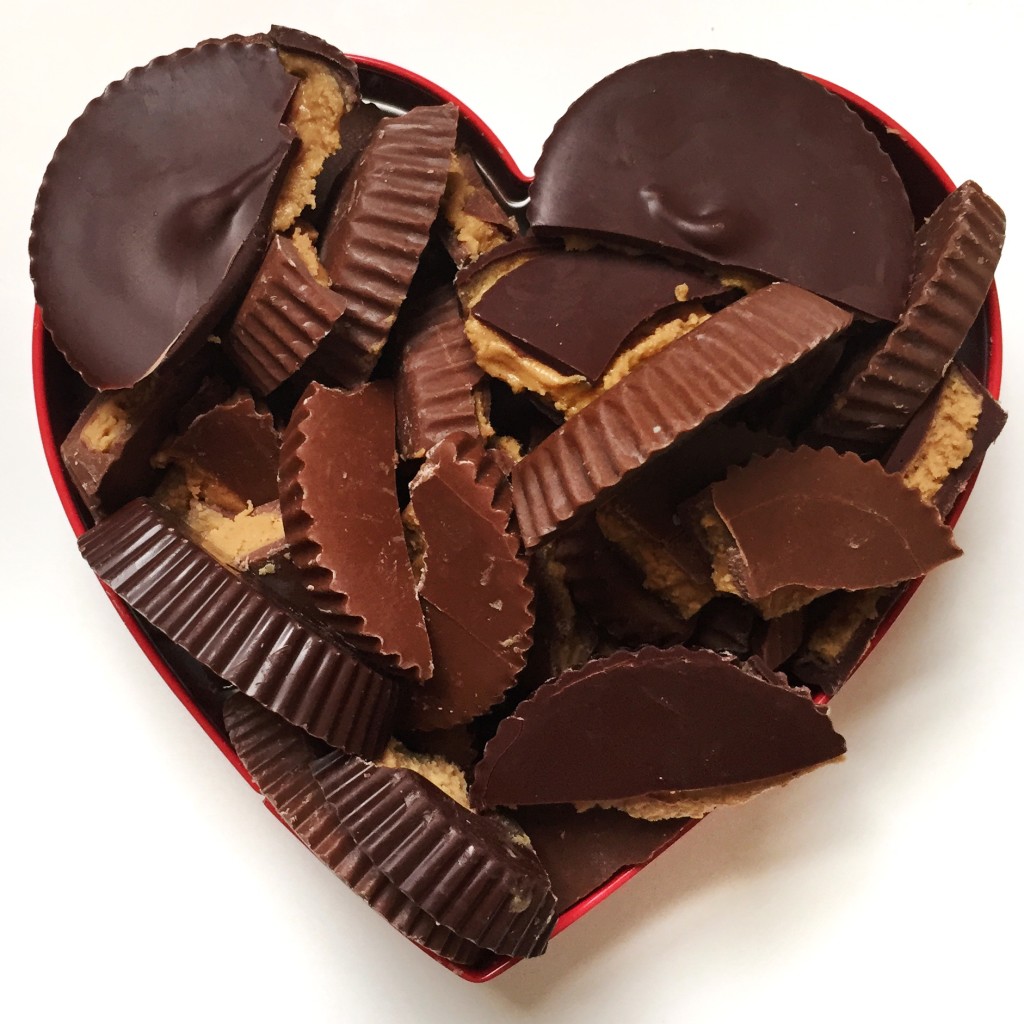 Valentine's day must be around the corner, because love is definitely in the air. Whether you're head over heels nuts about someone, or you're flying solo, let's all celebrate the day with the world's most perfect "cuple": Peanut Butter & Chocolate. Talk about a match made in heaven.
When it comes to love, finding the chocolate to your peanut butter is hard work. We only hope that our relationships can be so sweet. But if they're not, I'm totally here for you. You see, I have a friend going through a tough break up right now. We all know how that goes, especially around this time of year. While I'm happy to listen and offer my most excellent advice; I've discovered the secret for mending broken hearts. Listen to this. When your friends are feeling a little blue, swing by with a delivery of Justin's Peanut Butter [Break]Cups and BOOM, frowns will turn upside down in an instant.
"Forget (insert name of ex here)!" you say. "Justin's is all you need this Valentine's Day." Try it. It's magic.
That being said, I do think we should take this to opportunity show all of our friends/lovers/coworkers that Valentine's Day is not just about the roses, candlelit dinners and greeting cards. It's ALL about the chocolate, people! Everyone deserves a little Justin's love in the form of a Peanut Butter Cup. That's why we've made Valentine's Day simple for you with these super shareable, printable, and personalize-able Peanut Butter Cup wrappers. It'sssss craft time!
If the sound of crafting makes you shudder because you don't have a creative bone in your body, have no fear, we did all the hard work for you. Just grab your Peanut Butter Cups, a pair of scissors, some tape and a pen, and share a "cuple". With Justin's, now you can have true love, and eat 'em too.
Click here to download and print: Valentine's PB Cup Wrappers